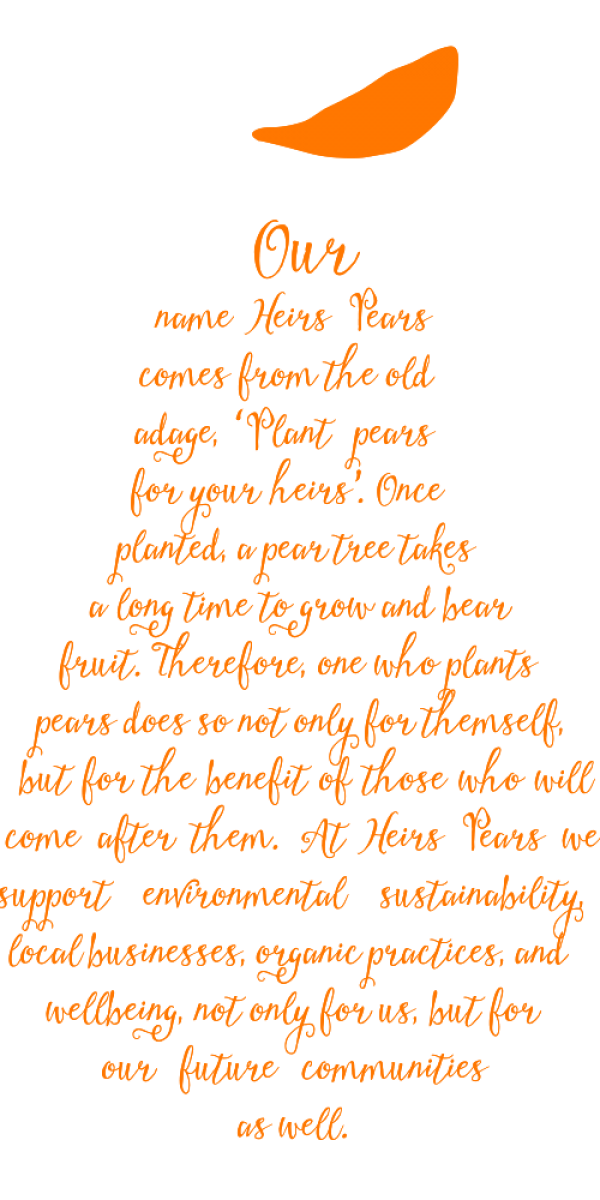 Heirs Pears is a gluten free restaurant & coffee shop opened in 2018 in the heart of the quickly changing Granville-Yale-town district.
Inclusiveness, sustainability & local produce are the core values of our store; along with good coffee that is!
Open from morning to night, we serve breakfast, lunch & dinner. Along with an array of delicious drinks & yummy pastries.
Inclusive
In a busy world of ever complex diets & dietary issues, we want our menu to be as inclusive & simple to as many people as possible. The entire restaurant is gluten free, with many vegan, vegetarian & keto options along the way.
Sustainable
We a passionate about being environmentally responsible & leaving a legacy for the future generations. That is why all our produces as sustainably & ethically sourced. Along with this, all our packing, straws, containers & utensils are fully bio-degradable, using plant-based plastics & sugar-cane cardboard.
Local
Local business is what we are all about. All of produces, coffee, teas, pastries & beverages have been carefully sourced from Vancouver & British Columbia's best local producers & suppliers.