Slide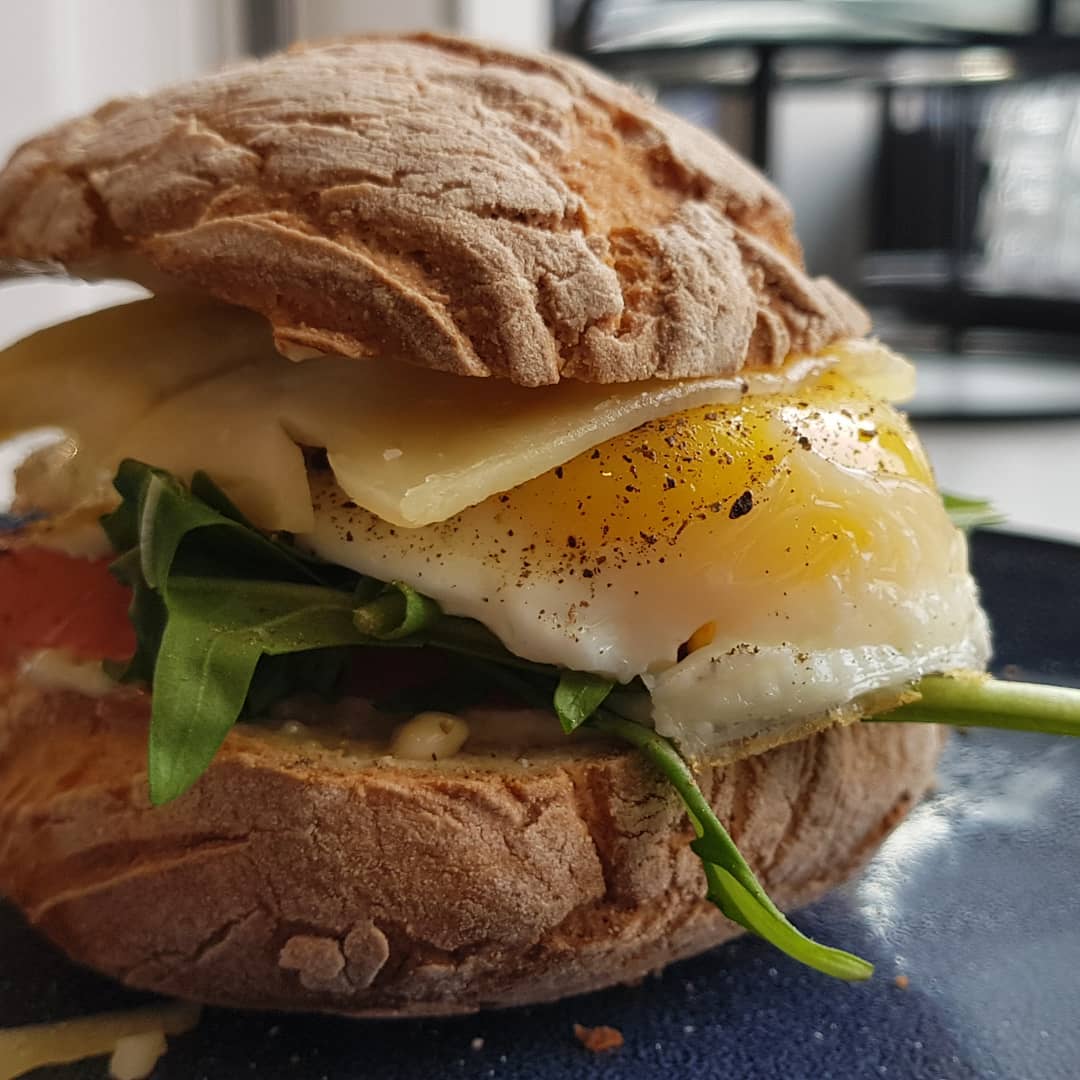 Breakfast

Served 7.30am -11.00am every morning

Breakfast Sandwich $ 15.00
Sunny Side Egg, Bacon or Tempeh Bacon, Arugula, Tomato, Cucumber,Vegan Mayo, GF Bun

Salmon Breakfast Bagel $15.00
Smoked Sockeye Salmon, CreamCheese, Arugula, Tomato, Cucumber, GF Bagel, Zucchini Chips

Heirs Pears $22.00
2 Poached Eggs, Potato Rosti, Bacon,Sausage, Avocado, GF Sourdough Toast,Hollandaise Sauce

Veggie Omelette $17.00
3 Eggs, Bell Peppers, Spinach,Mushrooms, GF Sourdough Toast, Green Salad

Smoked Salmon Omelette $19.00
3 Eggs, Smoked Sockeye Salmon,Spinach, GF Sourdough Toast, Green Salad

Hot Oatmeal $14.00
Steel Cut Oats, Whole Milk, BlueberryCompote, Housemade Granola, FreshFruit

Greek Yogurt Bowl $13.00
Natural Greek Yogurt, HousemadeGranola, Blueberry Compote, Fresh Fruit
Slide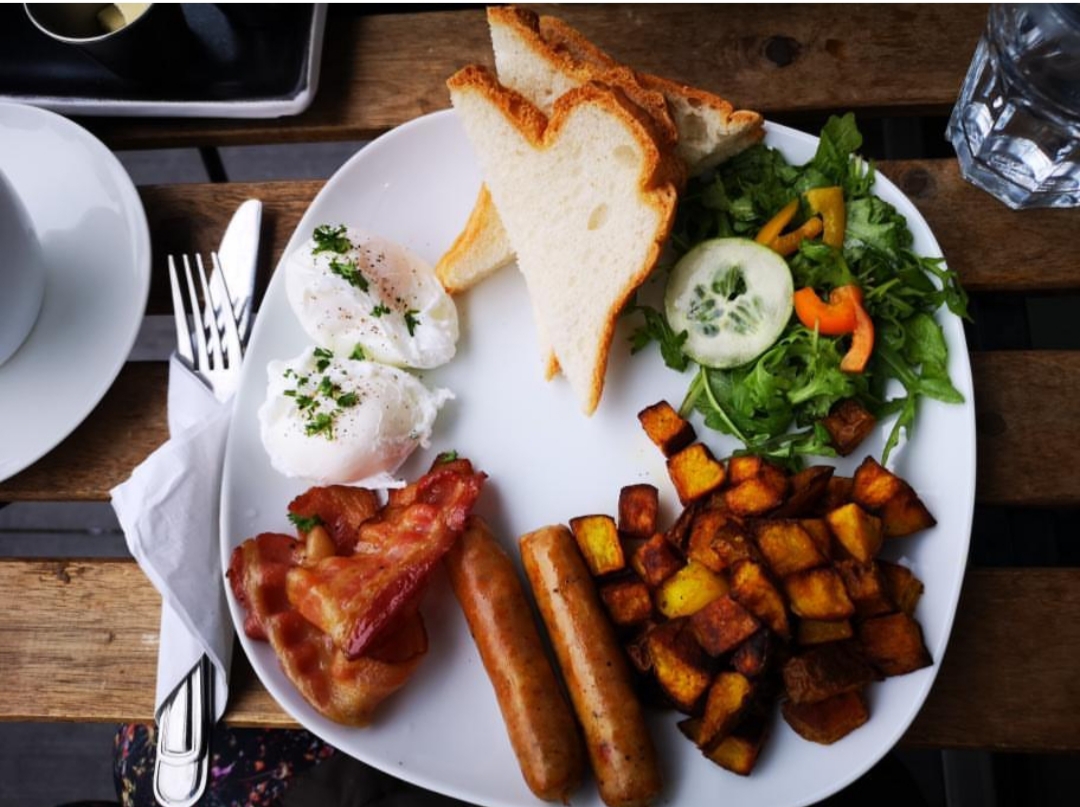 Brunch
All Day on Weekends

Pancake Stack $18.00
3 GF Pancakes with your choice of Blueberry or Strawberry Compote, Fresh
Berries, Whipped Cream, Maple Syrup

Frittata $22.00
3 Eggs, Chorizo & Breakfast Sausage, Potato, Mushrooms, Peppers, Spinach,
Salsa, Zucchini Chips

Heirs Pears $22.00
2 Poached Eggs, Potato Rosti, Bacon, Sausage, Avocado, GF Sourdough Toast,
Hollandaise Sauce

Breakfast Bowl $21.00
2 Poached Eggs, Chorizo & Breakfast Sausage, Roasted Potato, Mushrooms,
Peppers, Spinach, Spicy Mayo

The Vegetarian $20.00
3 Eggs, Mushrooms, Peppers, Spinach, Vegan Cheese, Served with Roasted
Potatoes Bravas

Keto Stack $21.00
3 Eggs, Bacon, Guacamole, Salsa, Served with a sautee of Mushrooms, Peppers, &
Spinach

Avocado Toast Trio $19.00
Smoked Sockeye Salmon, Fried Egg, Sauteed Mushrooms on Sourdough Toast with
Guacamole, Zucchini Chips
Sides

Toast $3
Avocado $4
Sauteed Mushrooms $4
Egg $4
Bacon $5
Breakfas t Sausage $5
Slide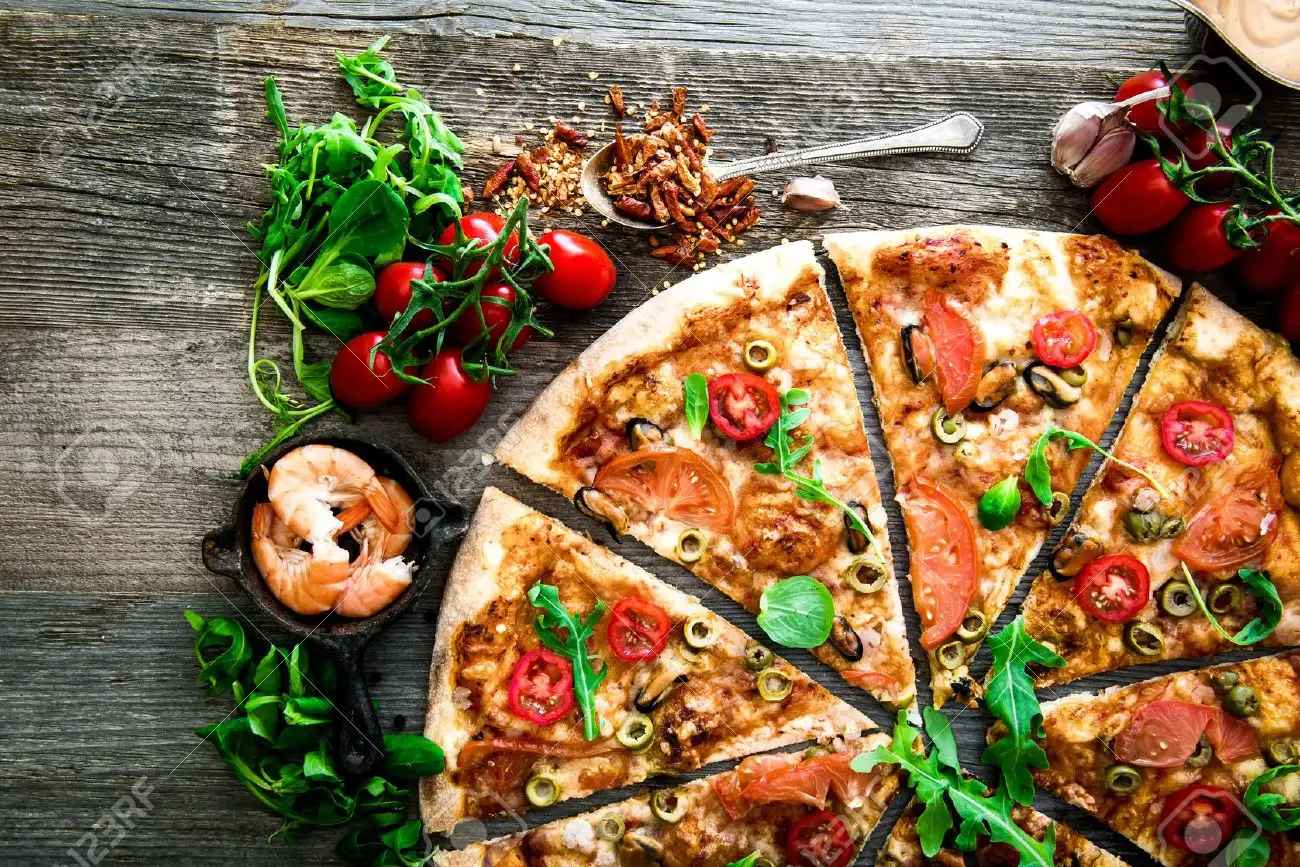 Cauliflower Pizza

Vegetarian $19.00
Pesto Base, Cheese Blend, Sauteed Mushrooms, Bell Peppers, Onion, Spinach

Jerk Chicken $20.00
Jerk Sauce Base, Spiced Chicken, Cheese Blend, Sauteed Mushrooms, Bell Peppers,
Spinach

Meat Lovers $22.00
Tomato Sauce Base, Chorizo, Sausage, Bacon, Spiced Ground Beef, Cheese Blend

Mediterranean Chicken $20.00
Tomato Sauce Base, Spiced Chicken, Cheese Blend, Sauteed Mushrooms, Bell Peppers,
Spinach
Slide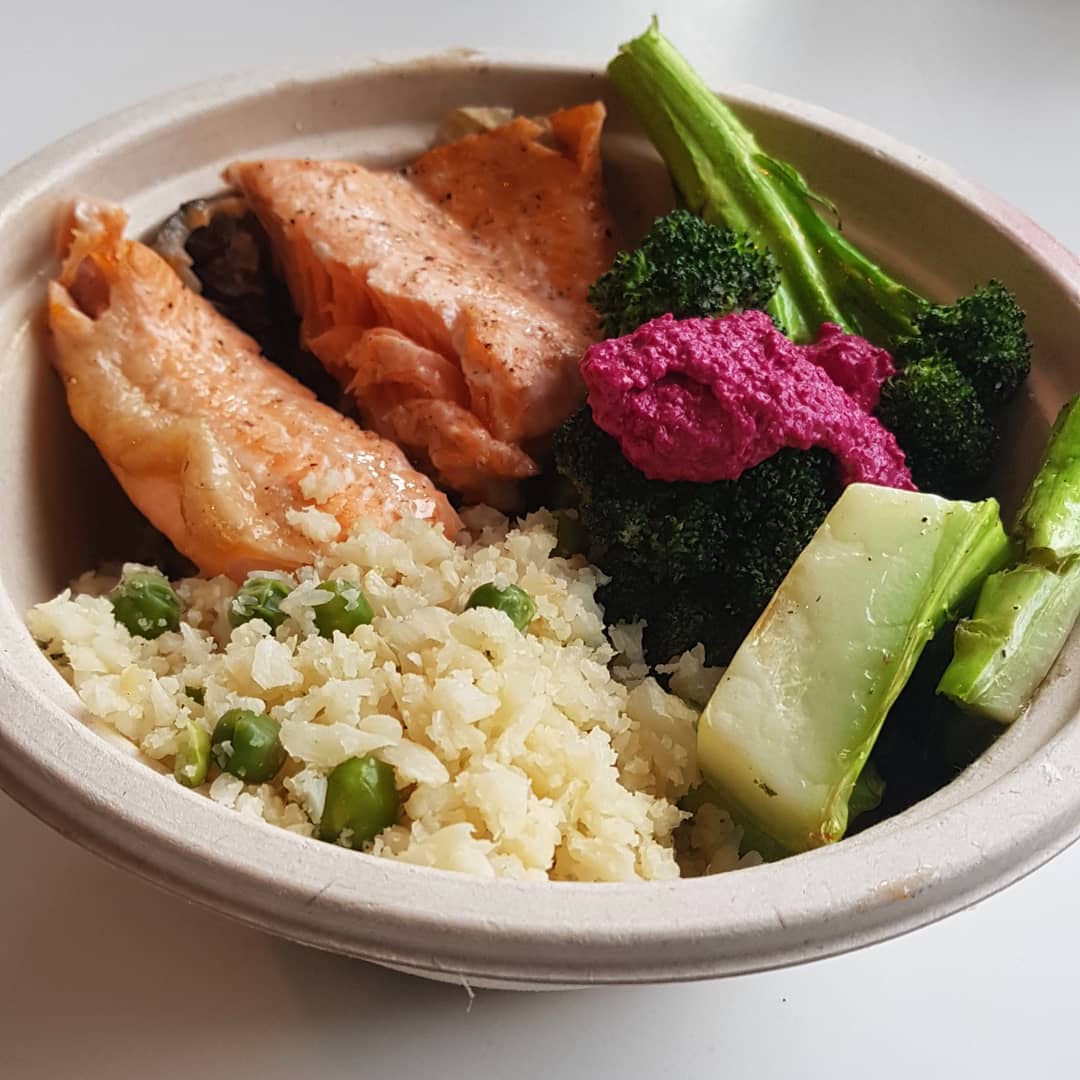 Features
Delicious meals served with a base choice of either cauliflower rice, brown rice or rice noddles

Chicken Wings $18.00
Choice of Jerk Sauce, Teriyaki, Buffalo Hot, or Salt 'n' Pepper

Nachos $20.00
Tortilla Chips, Cheese Blend, Diced Tomato, Salsa, Guacamole, Sour Cream
Add Chicken or Spiced Ground Beef - $6

Jamaican Jerk Chicken $25.00
Chef's Famous Recipe, Red Beans & Rice, Green Salad

Spicy Beef Taco Bowl $20.00
Spiced Lean Ground Beef, Roasted Corn, Guacamole, Diced Tomato, Shredded Lettuce,
Spicy Mayo, Choice of White or Brown Rice

Grilled Pork Chop $22.00
Braised Red Cabbage & Bacon, Roasted Moroccan Carrots, Balsamic Glaze

Shawarma Chicken $20.00
Mediterranean Spiced Chicken Thigh & Leg, Roasted Moroccan Carrots, Choice of Rice
Noodles, Brown or White Rice

Harissa Steelhead Trout $21.00
Steelhead Trout, Herbed Tomato Sauce, Roasted Broccoli, Choice of Rice Noodles,
Brown or White Rice

Vegan Italian Meatballs $21.00
Tempeh & Chickpea Meatballs, House Tomato Sauce, Moroccan Carrots, Choice of Rice
Noodles, Brown or White Rice

Thai Curry Bowl $20.00
Vegan Yellow Curry, Mixed Vegetables, Choice of Rice Noodles, Brown or White Rice
Slide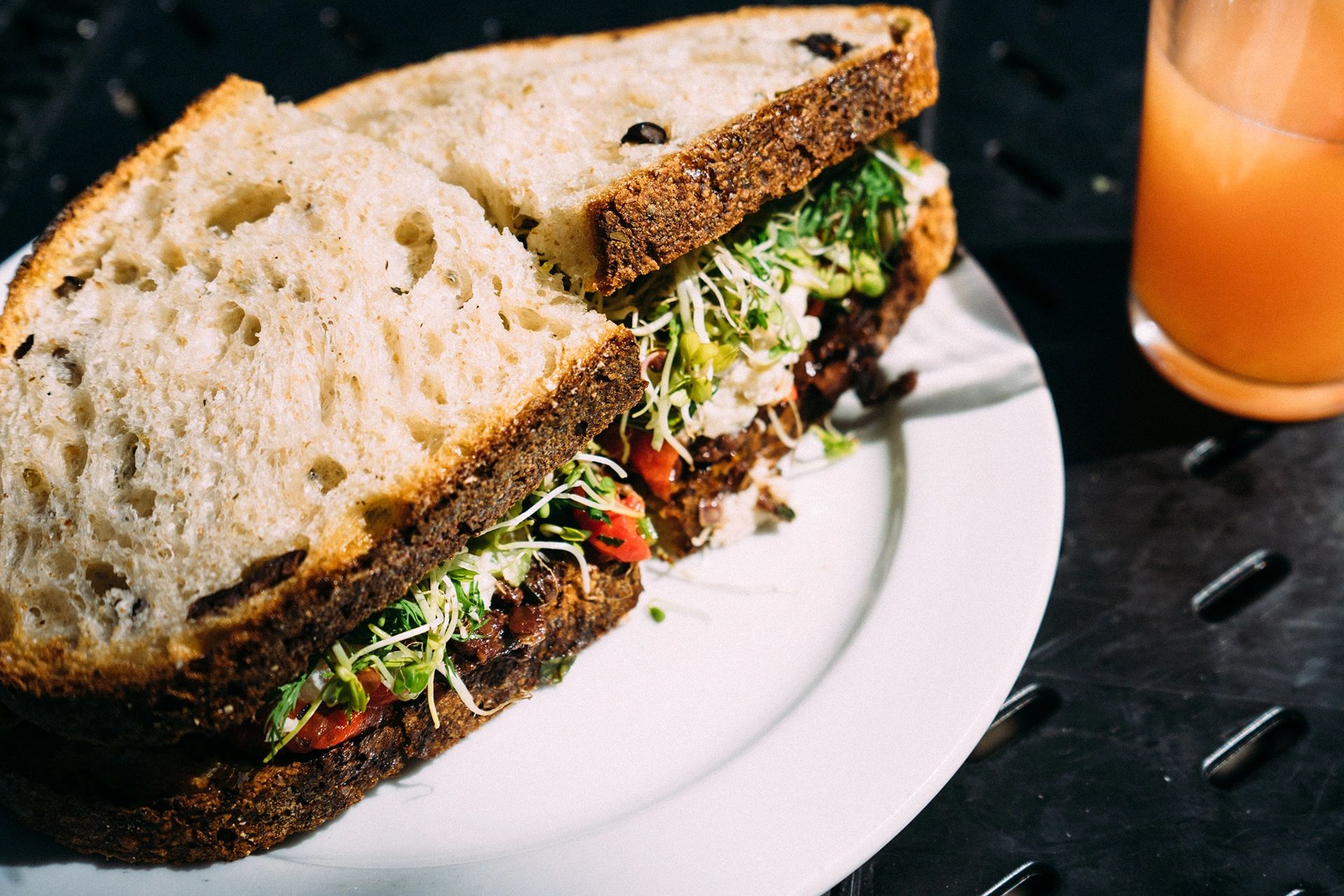 Sandwiches

Chicken Shawarma $15.00
Spiced Chicken Thigh, Arugula, Tomato,Cucumber, Vegan Mayo, GF Focaccia, Zucchini Chips

Pulled Duck $16.00
Marinated & Roasted Duck, Coleslaw,Buttermilk Dressing, Dijon Mustard, GF Bun, Zucchini Chips

Eggplant Parm $14.00
Roasted Italian Eggplant, Parmesan Cheese, House Tomato Sauce, Arugula,Tomato, Cucumber, Vegan Mayo, GF Bun, Zucchini Chips

Vegan Meatball Sub $15.00
Tempeh & Chickpea Meatballs, House Tomato Sauce, Arugula, Tomato, Cucumber, Vegan Mayo, GF SubmarineRoll
Slide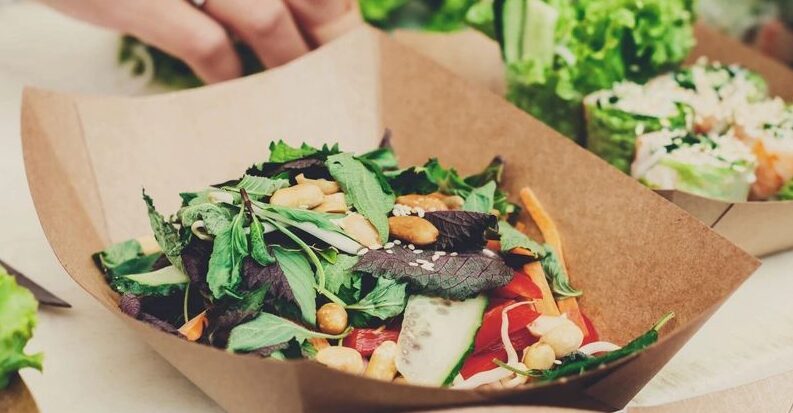 Salad

Quinoa & Kale $14.00
White Quinoa, Roasted Yams, Chopped Kale, House Dressing

Beet & Arugula $14.00
Roasted Red Beets, Candied Pecan,Goat Cheese Crumble, Arugula,Balsamic Reduction, House Dressing

Chopped Salad $14.00
Steamed Brussel Sprouts, Roasted Butternut Squash, Pumpkin Seeds, House Dressing

Green Salad $11.00
Bell Peppers, Cucumber, Arugula, House Dressing

Add Protein To Any Salad - Chicken $7 /Harissa Trout $8 / Vegan Meatballs $6
Slide
All our pastries are baked locally, are entirely Gluten-Free & totally yummy! Daily range of scrumptious treats should catch your eye & your sweet tooth.
To keep the range as fresh & seasonal as possible items in store depend on stocks. Fresh orders, Monday, Wednesday & Friday!

Donuts & Bars
$4.25

Salted Oatmeal
Salted Espresso
Vegan Oatmeal
Pecan Cranberry
Peanut Butter
Cookies
$3.00

Seasonal Donut
Magic Bar
Lemon Bar
Paleo Brownie
Paleo Seed Bar
Muffins & Scones
$4.25

TripleBerry Muffin
Pumpkin Choc Muffin
LemonRaspberry Muffin
Triple Berry Scone
Cakes
$4.25-$7

Cheese Cake
Pecan Pie
Blueberry Slice
Slide
Tea - Organic Dried Leaves
High quality, ethically source, organic & delicious exotic tea is something we are proud of. Sampling some of the best from around the world, we've a cup waiting for you.
English Breakfast – classic traditional breakfast tea, strong, smooth & great for the mornings

Earl Grey – aromatic, floral & with subtle hints of bergamot & lemon. Calming & refreshing tea.
Sencha Green – original Gyokuro Sencha, classic Japanese green tea for a intense but subtle flavored cup
Chia Black – rich black tea complemented with spiced chia

Heirs Pears – floral blend of black tea, fruity pear extracts & hibiscus petals makes for a unforgettable delicate taste.

Moroccan Mint – peppery & refreshing, classic fragrant mint tea.

Rooibos Ginger – smokey, earthy & freshly spiced tea to warm you.

Rooibos Hibiscus – deep, tart & yet floral blend.

Yerba Mate & Hibiscus – deceptively powerful Yerba Mate blend, prefect to relaxingly energize your day.
Slide
We are passionate about good coffee, which is why we have carefully sourced our beans from Vancouver's best local roasters.

Drip Coffee

For drip coffee we use a full city roast for a deep & memorable cup of coffee, whether with milk or straight black. Prefect to get your day started.
Espresso Roast

Medium-medium dark roast bean. A nice well balanced & subtly interesting roast with a coca flavor & hints of caramel. This bean holds its character well no matter the espresso drink, making each sip better then the last.
Drip Coffee 2.25
Espresso (duppio) 3.00
Americano 3.00
Macchiato/Cortado 3.75
Cappuccino/ Flat White 3.75
Latte 4.00
Mocha 4.75
Hot Chocolate 4.50
Matcha 4.75
Chia Latte 4.50
Cold Brew 4.0